HI!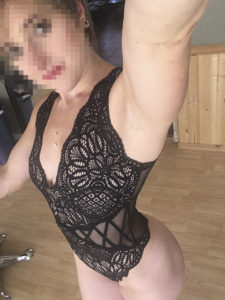 My name is Rylee. I'm a petite all natural beauty. I have been an acrobat my whole life which has kept my body tight and fit. I am Italian, Scottish, and German with short blonde hair.
I can be sophisticated arm candy, or the casual girl next door.
Screening:
Screening is required. Please be honest during this process. I make it as painless as possible, but do your best to understand your information is only used to better acquaint me with you before we share time together. I need your full name and a link to an active Facebook or Linkedin account. Please be aware that prior to the date there is a $200 deposit that will be put towards your first session.
Booking:
My preferred hours are between 8 am and 9 pm. (Talk to me about other times.) My facility is private, tasteful and fully equipped. When I come to you I require an upscale home or hotel.
Cancellations and Hygiene:
If you need to cancel an appointment let me know as soon as possible. I am sure this goes without saying, but please be considerate and be clean with minimal scents.
Contact Me:
E-mail is my preferred method for communication. Texting and phone calls should be saved for the day we meet. If you choose to text me, please leave your full name and occupation.
(303) 909-0549 Colorado
(520) 222-9383 Arizona
* All fields are required. I will use email as our primary form of communication unless you tell me otherwise in the comments box.